Singer Irish Grinstead of R&B girl group 702 dies at 43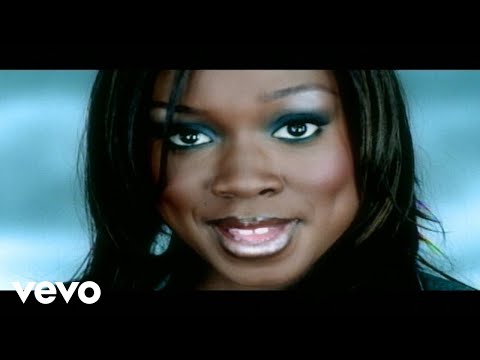 Irish Grinstead, singer and member of the R&B girl group 702, has died. She was 43.
The vocalist died Saturday evening, according to an Instagram post from her sister and fellow group member LeMisha Grinstead. No cause of death was given, but 702 had announced in December that Irish Grinstead would be taking a "leave of absence" from performing "due to serious medical issues."
In an emotional video posted to Instagram on Friday, actor Jamie Foxx shares how he's returning to the spotlight with more jokes and more movies.
The other two members of 702, LeMisha Grinstead and Kameelah Williams, mourned the loss of their beloved bandmate on social media.
"She has had a long battle and she is finally at peace," LeMisha Grinstead wrote.
"That girl was as bright as the stars! She was not only beautiful on the outside, but also within. Sharing the stage with her was a joy I will cherish for the rest of my life! We, the family ask for prayers and respect for our privacy as we grieve an outstanding loss to our family."
A "devastated and heartbroken" Williams reacted to the news Saturday.
Billy Miller was known for his Daytime Emmy Award-winning performance as Billy Abbott on 'The Young and the Restless.' He has died at age 43.
"There's a lot I want to say, but there's no way to say what your heart hasn't fully accepted," Williams wrote on Instagram.
"It's hard to acknowledge this is even happening. ... You & I have known each other since we were kids and we've laughed, cried, celebrated, and everything in between ... I still love you my forever lil sis!!!"
Williams' tribute also mentioned Irish Grinstead's late twin sister, Orish Grinstead, who died from kidney failure in 2008 after a battle with cancer, according to Rolling Stone. She was 27.
"I know you're feeling better now and hugging your twin Orish which makes me smile," Williams said, "cus I know how much you missed her."
If attaining stardom is a mix of talent, image and pure luck, then singer Mila J should be in a better position than most.
In the 1990s and early 2000s, Irish Grinstead and 702 were best known for songs such as "Get It Together," "Steelo" and "Where My Girls At." The trio's debut album, "No Doubt," came out in 1996, followed by two more records in 1999 and 2003.
During its initial rise to fame, the group collaborated with the likes of Missy Elliott and the Neptunes. 702 — which is the area code of the musicians' hometown, Las Vegas — disbanded in the mid-2000s, per Rolling Stone, but had reunited to perform at various events in recent years.
Get our L.A. Goes Out newsletter, with the week's best events, to help you explore and experience our city.
You may occasionally receive promotional content from the Los Angeles Times.