Cruise CEO and co-founder resigns after self-driving cars suspended in California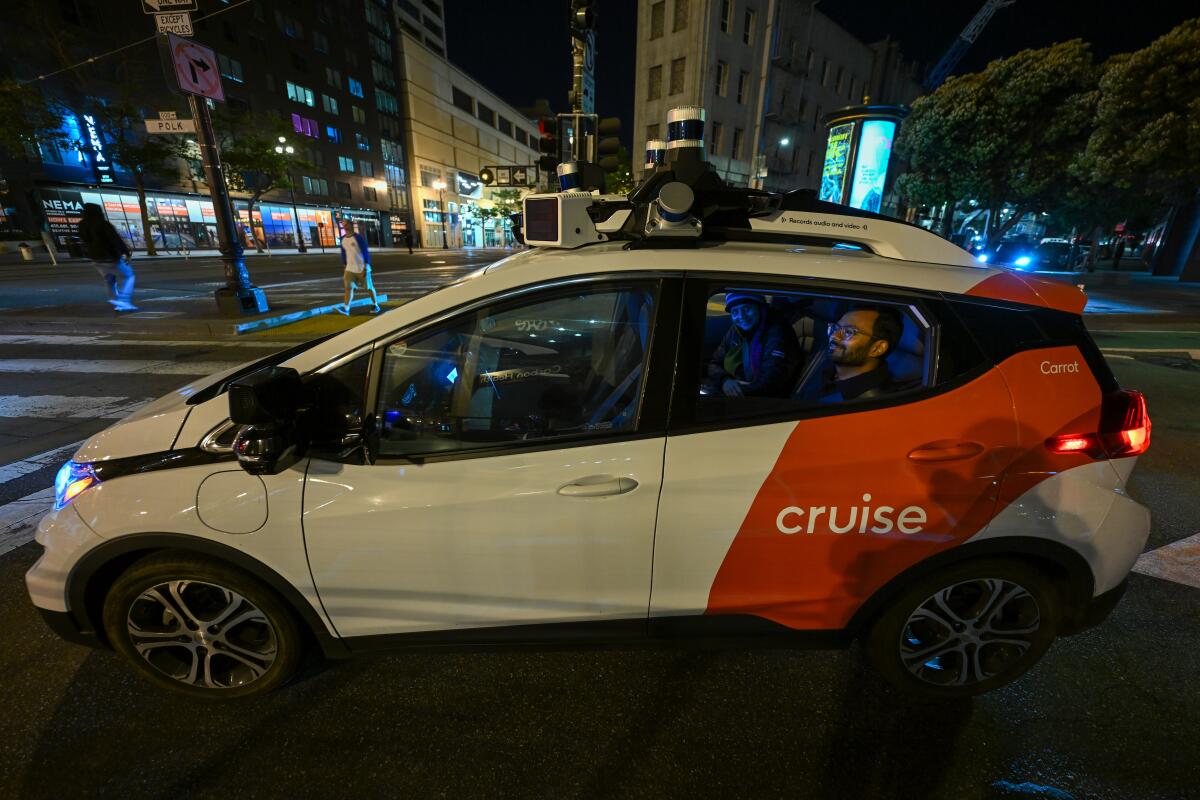 General Motors' self-driving-car unit, Cruise, is shaking up its leadership after the company lost permits needed to operate in California and paused its operations.
On Sunday, Cruise Chief Executive Kyle Vogt announced he was resigning. Vogt, who co-founded Cruise in 2013, announced his departure on the social media site X, formerly Twitter. He didn't say why he was leaving but said he planned to spend more time with family and "explore some new ideas."
"Cruise is still just getting started, and I believe it has a great future ahead," Vogt said on X. He was named CEO in 2022 and formerly held that position from 2013 to 2019, according to his LinkedIn profile.
On Monday, co-founder and Chief Product Officer Daniel Kan also resigned, the company said.
The resignations come after a turbulent time for Cruise, which has faced scrutiny from California regulators over safety concerns while testing its autonomous cars in San Francisco.
A Cruise robotaxi dragged an injured woman 20 feet. The company misled reporters about the facts, and maybe state regulators too.
In October, the California Department of Motor Vehicles suspended the company's operating permit, citing concerns about risks to public safety. The agency alleged the self-driving-car company, which reportedly had roughly 400 cars operating in San Francisco, withheld video of a Cruise robotaxi dragging a person down a street. Later that month, Cruise suspended operations across all of its fleets and said it was working to strengthen public trust.
A spokesperson for Cruise said the company had accepted Vogt's resignation.
Mo Elshenawy, who is currently executive vice president of engineering at Cruise, will serve as president and chief technology officer for Cruise. Craig Glidden will serve as president and continue as chief administrative officer. Jon McNeill, who is a member of GM's board of directors and Cruise's board, has been appointed vice chairman of Cruise's board, the spokesperson said.
GM acquired Cruise in 2016 for more than $1 billion.