Prep Rally: Championship week brings plenty of intriguing title matchups
Hi, and welcome to another edition of Prep Rally. My name is Eric Sondheimer. It's championship weekend in high school football. No surprise that St. John Bosco and Mater Dei will have a rematch in the Division 1 final for the sixth time in the last seven seasons. But there are other intriguing matchups.
Championship weekend
The Southern Section and City Section championships will be held Friday and Saturday. It's rematch time in the highest divisions. St. John Bosco is playing Mater Dei on Friday night at the Coliseum in the Division 1 final. Last season St. John Bosco defeated the Monarchs at the Rose Bowl 24-22. The Braves defeated Mater Dei 28-0 in league play this season. In the City Section Open Division, Birmingham and Garfield will have a rematch on Saturday at Valley College. Birmingham defeated Garfield 49-13 last season.
There are some new intriguing final matchups.
Jim Benkert, who earned his 301st coaching victory, has Simi Valley playing Mira Costa in the Division 6 final. He has already won four championships at Westlake and one at Oaks Christian. Mira Costa has overcome an 0-7 start.
Mission Viejo and Servite, perennial Division 1 teams, will play for the Division 2 title on Saturday at Mission Viejo.
Santa Monica, which was 2-8 last season, is playing for the Division 9 championship at home on Saturday against Rio Hondo Prep.
Crenshaw, a program that struggled during the pandemic, will play for the City Section Division I championship against Banning on Friday at Birmingham.
Washington Prep, which fired its head coach after week four when the team was 0-4 and promoted the basketball coach, Jovante King, to interim coach, is playing for the Division III championship against Jordan. "Man, this is crazy," said King, who is participating in basketball and football practices each day.
The first thing he did was call Hall of Fame coach Paul Knox to help out. Sesame Mixon is a dual threat with his arm and legs at quarterback and running back/linebacker Freeman Hopkins has made critical contributions.
贬别谤别'蝉 the championship schedule.
Football rewind
The semifinals produced some memorable games and performances, none better than St. John Bosco holding on for a 43-42 win over Corona Centennial. There was a stopped two-point conversion, a crazy final play, six touchdown passes from Caleb Sanchez and 45 carries from Cornell Hatcher. 贬别谤别'蝉 the report.
Garfield earned a spot in the City Open Division final with a win over Gardena. 贬别谤别'蝉 the report.
Corona del Mar made it to the Division 4 championship game. 贬别谤别'蝉 the report.
Simi Valley scored on the game's final play to defeat Huntington Beach and Warren defeated Chaminade in overtime on a two-point conversion flip pass.
贬别谤别'蝉 the semifinal scores.
贬别谤别'蝉 top individual performances from Week 13.
Fearless cornerback
Tayten Beyer is fearless on the football field. It's the character trait most needed for playing cornerback, the position where one minute you can be a hero preventing a completion and the next minute cast as the goat for giving up a touchdown.
There are so many potential highs and lows in one-on-one duels between defender and receiver that self-confidence is a must.
Beyer, a 5-foot-10, 170-pound senior at Corona Centennial High, embraces the risks and rewards.
贬别谤别'蝉 a profile on one of the best performers this season.
Basketball rewind
The opening week of high school basketball had the top teams ready to show why they are top teams. St. John Bosco, Harvard-Westlake and Eastvale Roosevelt got off to good starts behind their star players.
Crespi won the Providence tournament championship in the debut of first-year coach Derek Fisher.
Los Alamitos, Bishop Montgomery and La Mirada were among the teams to win tournament titles.
There were scoring performances of 40 points or more points by Jason Crowe Jr. of Lynwood, Greg Griffin of Bernstein, Tim Anderson of Blair and Kevin Dehbashian of Burbank. Seshsha Henderson of Oak Park made eight threes in a loss to Heritage Christian. Eric Freeny of Corona Centennial scored 31 points in his debut.
In girls basketball, Allison Clarke of Rosary had a 46-point performance., Rosary won the Upland tournament championship.
No. 1 Etiwanda received 26 points apiece from Kennedy Smith and Aliyahna Morris to defeat Northern California power St. Mary's 65-48.
Sierra Canyon won the Harvard-Westlake tournament title behind the big three of Mackleny Randolph, Izela Arenas and Jerzy Robinson.
贬别谤别'蝉 this week's top 25 boys' rankings by The Times.
Girls' volleyball
Mater Dei, Glendale and Campbell Hall won state girls' volleyball championships this past week.
Mater Dei won the Open Division championship over Archbishop Mitty for its second state title in school history, winning in four sets. The Monarchs went 43-2 this season. Cymarah Gordon had 17 kills for coach Dan O'Dell.
Campbell Hall won the Division II state championship, sweeping Sacred Heart Cathedral.
Glendale won the Division IV state title, its first in school history and 33rd consecutive match win, beating Marin Academy in four sets. Aleina Manaois had 28 kills.
Water polo
JSerra completed a historic unbeaten water polo season by winning the Southern California regional championship and finishing 30-0 with victories over Newport Harbor in both the Southern Section and regional finals. Ryder Dodd capped off a memorable season with 10 goals in the 14-10 win over Newport Harbor.
To be a Navy SEAL, you have to be the best of the best. The training is supposed to push you to the limit mentally and physically — and there's no guarantee of passing muster.
Luc Giroux, 17, welcomes the challenge.
A four-year standout playing goalkeeper for El Segundo High's boys' water polo team, his plan is to attend the Naval Academy, become a midshipman, graduate in four years as an officer, then enter SEAL training. He helped lead El Segundo to a 32-1 record this season.
贬别谤别'蝉 a profile on Giroux.
Flag football
The City Section held its first ever flag football championships on Saturday, and what a night it was for Birmingham, which defeated San Pedro in the Open Division final. Coach Jim Rose celebrated by hugging his daughter, Jessica, one of the team's star players.
Verdugo Hills won the Division I championship. 贬别谤别'蝉 the report from Birmingham.
Cross country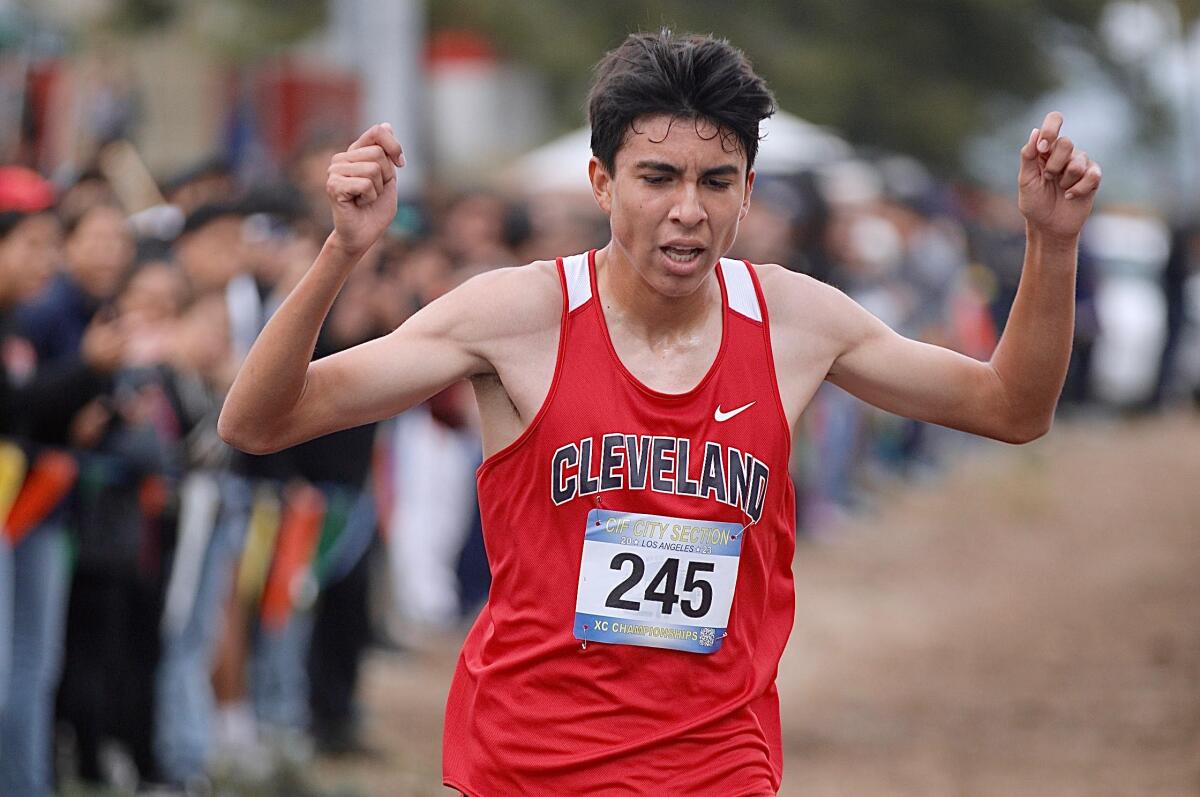 The state cross-country championships will take place on Saturday at Woodward Park in Fresno.
The Southern Section finals used a rain course at Mt. San Antonio College. The City Section held its championships at Pierce College.
贬别谤别'蝉 a report on the top performances.
Girls' tennis
Johannah Galindo of Marshall won her third straight City Section individual girls' tennis championship.
贬别谤别'蝉 the report.
Mater Dei qualified for the first state tennis championship match by defeating Westlake to win the Southern California Open Division regional.
Notes . . .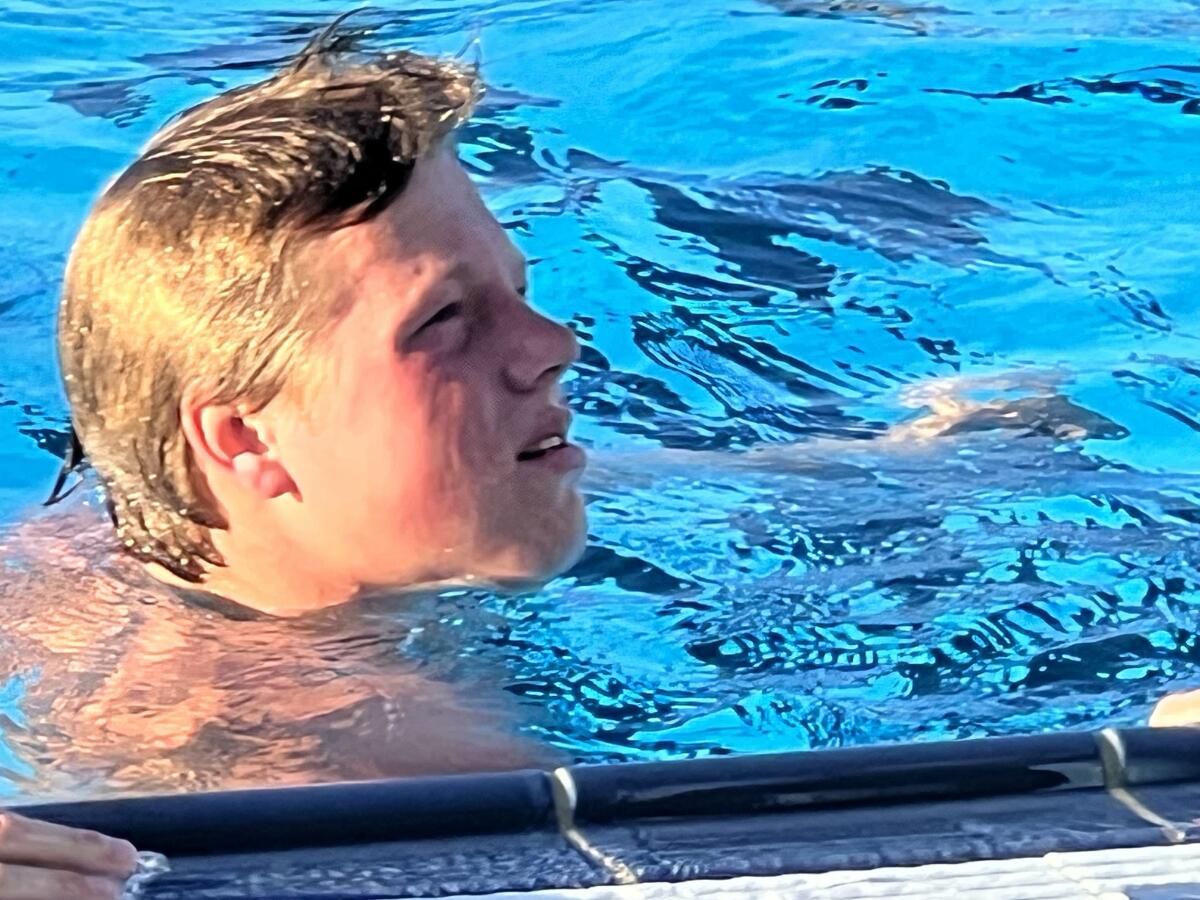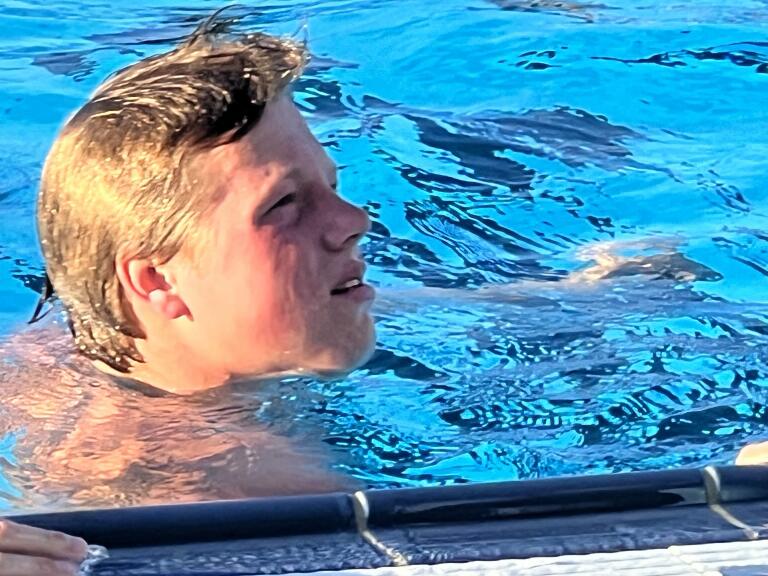 Ryder Dodd, the No. 1 high school water polo in the nation from JSerra, has signed with UCLA. He had been committed to USC but ended up deciding to join his older brother with the Bruins. ...
Mater Dei baseball player Bradley Beaudreau has committed to Fordham. ...
Mario Guzman is the new football coach at Cleveland. He replaces Peter Gunny, who resigned to focus on coaching the baseball program. ...
Jeff Reitz has resigned as football coach at Katella. ...
Junior quarterback Wyatt Becker of Sierra Canyon has committed to Utah. ...
The era of the Herrington brothers coaching football at Hart has ended. Rick Herrington, who has coached for 46 years, has stepped down as head coach. Brother Mike, who has coached for 44 years, is also retiring. ...
Palisades junior Anna Song finished second at the state CIF girls' golf championships. Santa Margarita won the team title for a second consecutive season. ...
Former Orange Lutheran and UCLA pitcher Gerrit Cole was named winner of the American League Cy Young Award, his first. ...
Tyrone Riley, a standout basketball player for St. Pius X-St. Matthias, committed to San Francisco. ...
Izela Arenas from Sierra Canyon has signed with Louisville women's basketball. ...
El Camino Real's problems with its field are forcing another delay in completion. The new projected finish date is "hoped" for in April. The field has been out of commission after melting in heat since the summer of 2022. ...
Palisades girls assistant coach LeBre Merritt has been named interim boys' basketball coach.
From the archives: LaMelo Ball
The pride of Chino Hills High, LaMelo Ball, continues his rise to prominence in the NBA. And he's still just 22 years old. The NBA rookie of the year in 2021 is just getting started.
His father, LaVar, knew all along how good the youngest of his three sons would be, deciding to let him enroll in high school when he was 13 years old in the summer of 2015. He was a starter as a 14-year-old freshman on Chino Hills' unbeaten team of 2015-16 and once scored 92 points in a high school game.
贬别谤别'蝉 video of when Ball turned 16 playing for Chino Hills.
贬别谤别'蝉 a story from 2017 when Ball scored 92 points in a high school game.
Recommendations
From Si.com, a story on former Newbury Park soccer goalie Katie Meyer and what happened during her days at Stanford.
From the San Diego Union Tribune, a story on a high school water polo player headed to USC who has overcome diabetes.
From the Los Angeles Times, a story on a former high school soccer star who reached rock bottom and has come back at Cal State Los Angeles.
From Texashsfootball.com, a story on the origins of high school football in Texas.
Tweets you might have missed
Until next time...
Have a question, comment or something you'd like to see in a future Prep Rally newsletter? Email me at eric.sondheimer@latimes.com, and follow me on Twitter at @latsondheimer.

Did you get this newsletter forwarded to you? To sign up and get it in your inbox, click here.